Isn't it so ironic, that a creature who is unable to communicate with humans in words expresses all his love and care with even the simplest gesture! The above line must have flashed an innocent picture in your head with your pet, especially a dog. Dogs are so well known as loyal and loving animals and are also phrased as 'best friend of a man' but are we being there friend too?
Every creation of God deserves a little attention, love and care despite their residence, shape or size but we intend to forget these morals sometimes. Let's be humane again with a small act! Step a foot outside and share the love and a small portion of food with the next street dog you see. And saving a life is that simple!
Street dogs are widely ignored and disrespected in our society but the truth is that they are innocent harmless animals that only require a little attention from your side and in return, they will shower all of their love and loyalty for you. With the sole aim to create a better society for these innocent creatures, a social activist from Indore, Ms. Vandana Jain has initiated an innovative and effective campaign, 'Dogitization'.
In an exclusive interview with IndoreHD, Vandana Jain shared some vital facts and better changes for the society. Read out this interview and join an initiative towards a better future.
Highlights of Dogitization
---
This campaign is mainly based on four simple steps:
Name a street dog and adopt it on the street itself.
Feed the dog at least twice a day and win its trust.
Once you have won its trust, send the dog for sterilization.
Make sure to bring the dog back to his home after sterilization and continue feeding him.
Why is Dogitization Important?
---
We keep on complaining about the events that occur with street dogs but now is the time to stop complaining and start working for a change. As a matter of fact, a pair of dog and a bitch can increase the population of births to 67,000 in only 6 years. And this is a huge number to be living on our streets! That is why sterilization of dogs is a very important aspect and more importantly, the ones that are a part of the world today needs to be treated well. An accident of even an unknown street dog sends a shiver to our soul, but mostly we ignore it and move on. How about next time when you hear a dog in pain, you serve a little care to the helpless creature? Trust me, caring for him will bring out a better person in you!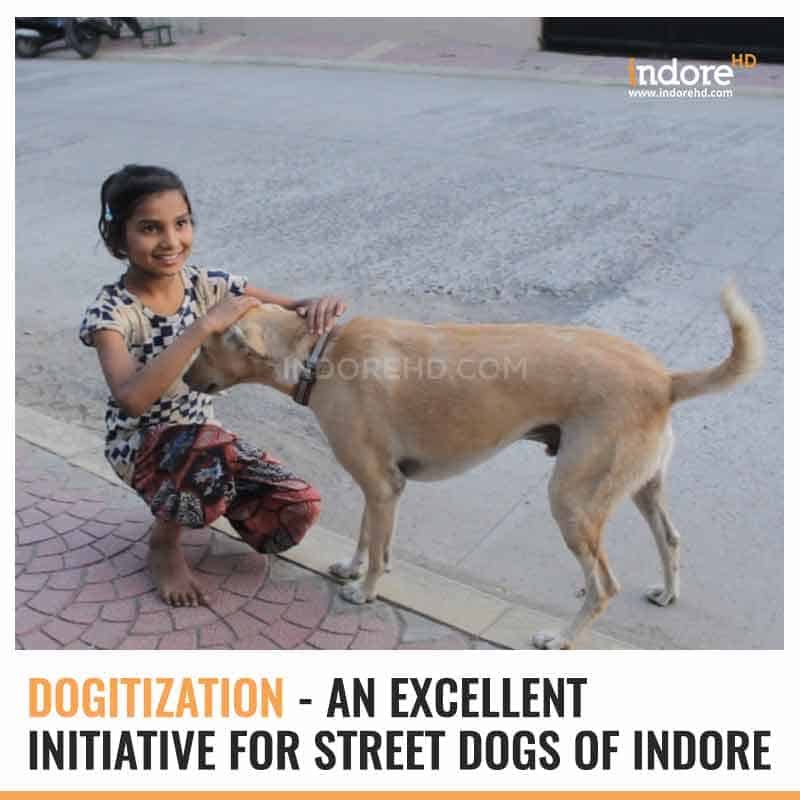 How Did This Idea Strike Your Life?
---
Well, as a kid I was very scared of dogs and even though puppies appear to be very cute but touching one was a difficult task for me. I have a parrot in my life and after him, only I started understanding that even animals and birds understand us well, he also brought a sense of kindness and compassion in my life. After this realization, I started feeding a few bites to the street dogs in my neighborhood too. That is when I met Chutki, a normal street dog, but one fine day when I was feeding her, it felt like she was trying to show me something, after following her for a while I saw a bunch of 6 little puppies hidden under a shed. I made a few small efforts for them and then got home for 5 of them, the left puppy became a member of my family and I named her 'Mishti'. This was the whole incident that pushed me towards this idea and then I started working vigorously for this campaign.
What Contribution Can You Get From Government?
---
The government has various schemes for the benefit of street dogs, but not every plan on paper turns out to be real. Under these schemes only, ABC (Animal Birth Control) is a very important project that ensures sterilization of animals for free. But due to lack of resources and efforts, this scheme isn't working out as efficiently as thought. According to law, displacing an animal is illegal. Law even states that killing an animal is a criminal act.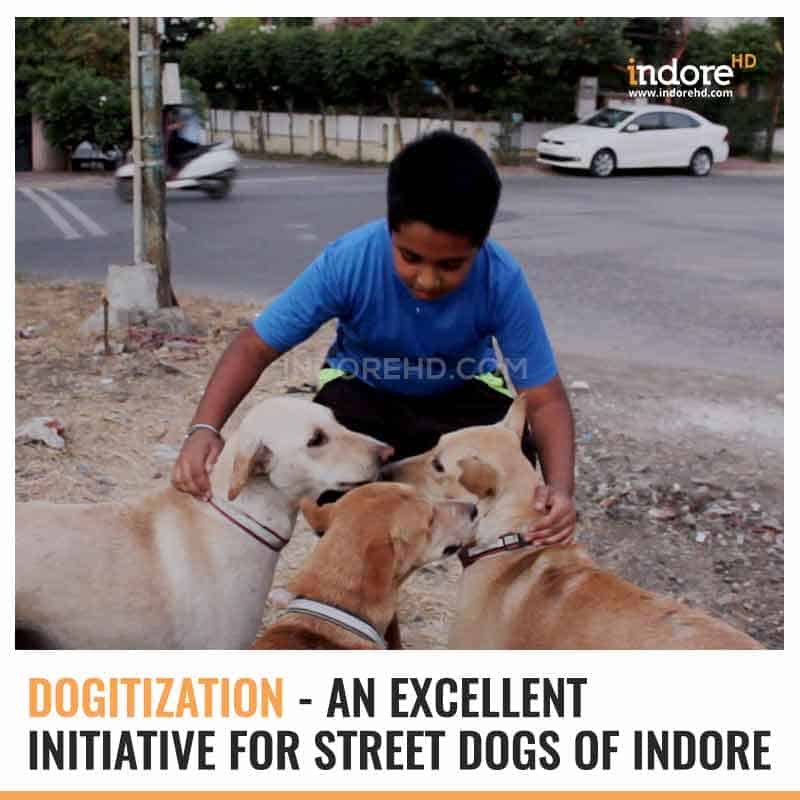 What Difference Have You Created Till Date?
---
Honestly, giving even a single dog for adoption has a definite feeling of satisfaction and pain of separation. So that feeling itself changes a lot from within. As per figures, I have been working for this campaign sincerely for around 2 and half years and an estimate of 6,000 active campaigners are working for this initiative today. With the help of Social media, this campaign is spreading in every nook and corner of the city. Thousands of dogs have been benefited by now and we aren't stopping here!
Ms. Vandana Jain is a free spirit who believes that a small act of love can make a huge difference and she is working on it. The very first step for such a huge change is to name a dog and if you need some help with it, she has names like chai, biscuit, coffee and others for her street companions. See! It's that simple to find a name and it becomes fascinating when that name is called out loud with love. Try calling for a dog today, and tomorrow he will be your buddy!
To contribute in the initiative, you can contact Nagar Nigam on: 8080631070
Comments