When it rains the very next thought is about Pakodas, but let's ditch the idea of eating Pakodas and read this interesting list of 5 indore monsoon food items. Indore is an undisputed and uncrowned food capital of this country and when it comes to anything that remotely relates to food – This city has at least 4 versions of it! There are so many choices of eatables available here that you have food for moods, occasions and even seasons! Well, as monsoon is already here, we have combined the list of some of the tastiest items that are available in Indore that every Indori just loves to have whenever it rains! So here is the list of your favorite items that we are sure you are going to relate to!
Aaloo Tikki Chaat
---
This is one item that is always going to stay at top of every Indori wish list when it starts to rain. We have group of people in Indore who rush to places like Chappan and Sarafa just to have the plates of Aaloo Tikki the moment they see there is a chance of rain! The piping hot tikki mixed just right with different chutney combinations, is the best way to enjoy monsoon as you bite your way through its plate!

Aaloo Bada
---
This is an ever green item that gets immensely popular the moment monsoon season hits Indore. The biggest advantage you have with Aaloo Bada is the fact that you could carry it with you anywhere and even munch on it while you walk or drive! Aaloo Bada can be enjoyed with fried chillies or the signature combo of Red and Green Chutneys of Indore. No matter how you are going to have it, it is one tasty dish to have this monsoon!

Meetha and Namkeen Cheela
---
Cheelas are the best way to curb your hunger on the go. They are low in calories and are a healthy option if you want to skip your lunch entirely. They are best when enjoyed with Green or Red Chutney and some people also prefer to have it with our evergreen Sev! Garma Garam Cheela is the best way to enjoy the raindrops while you munch them plate after plate!

Samosa
---
If you thought we are going to skip this, then you were so wrong my friend! Indore ke Bane hue Samose and Tale hue Samose have no other substitute, when you feel like you have to eat a Samosa, then you gotta eat a Samosa! You just cannot have anything else but it! The famous baked Samosa are dime a dozen in the city and taste best with Sev and tomato ketchep. Similarly, tala hua Samosa tastes best with the killer combo of Green and Red Chutney!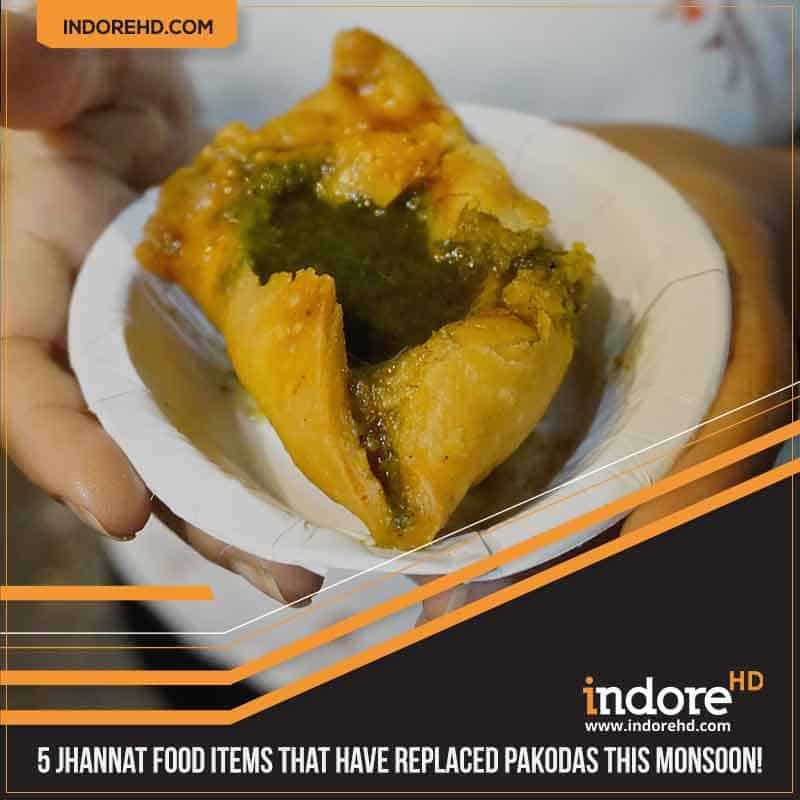 Hara Bhara Kebab
---
If you thought that Kebabs are only reserved for those who are into eating non-vegetarian, then you are so wrong! Indore has every option for everyone and this is where Hara Bhara Kebab steps in to curb the waiting taste buds of Vegetarians! They have green veggies, chickpeas, and authentic spices in a flavor some mix that makes them utterly tasty! You can accompany it with green chutney and tomato ketchup.
So, these were our top monsoon food items pick for the season. If you have any such items in your list that makes it perfect to have in monsoons, then do mention them in comments!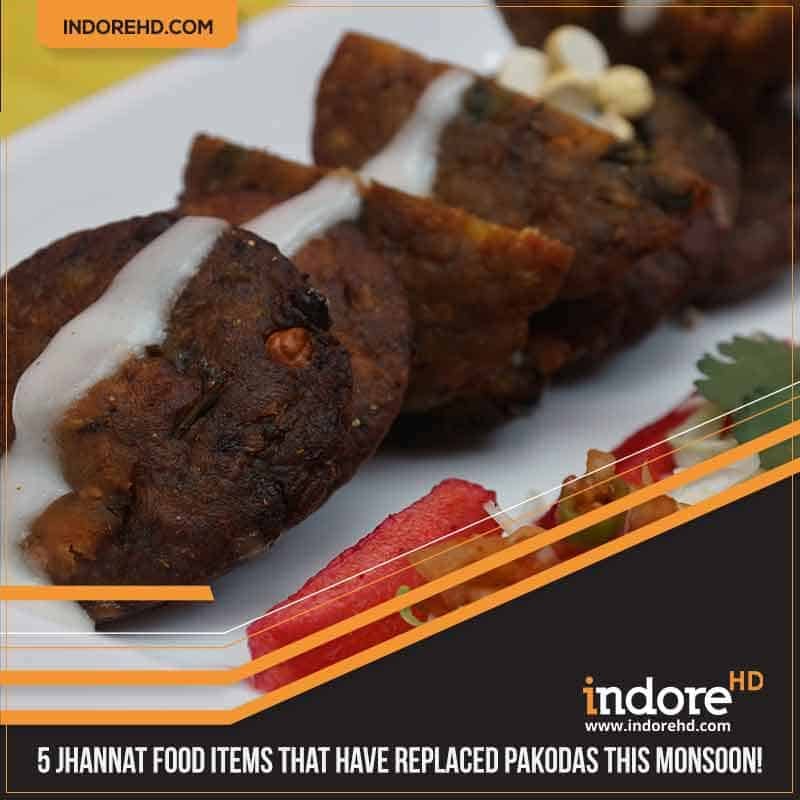 Comments